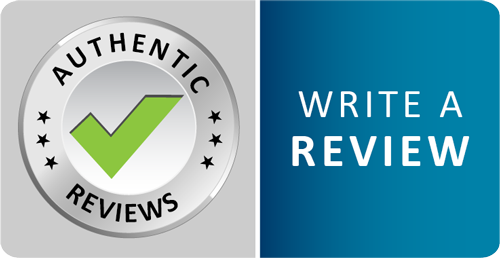 New Dawn Animal Behavior Center
We loved this class for our 4 month old puppy. It gave us a lot of great tips to work thru the usual puppy bad behavior and was a great way to get our puppy out of the house and meeting new people and dogs. I would recommend the class to anyone with a puppy!
We cannot say enough about how wonderful our experience has been working with Melissa at the spacious New Dawn training center. Shadow adored her from the start, and we got valuable insights into our dog's mind, which not only helped Shadow get 2 AKC titles, but also enhanced our bond. Highly recommend and would br glad to be a personal reference!
My dog, Leroy, has always been afraid of everything things that roll, things that move, things that blow in the wind… everything. I had a chat with Melissa at New Dawn and she recommended that I enroll Leroy in Intro to Nosework to help him build confidence. I have to say that the changes in him were almost immediate. He gets braver every week and really loves going to work. We enjoyed Intro to Nosework so much, we're already enrolled in the upcoming Nosework II class.
Neville Longbottom and I loved working with Melissa. We started the class shortly after adopting Neville and I think the lessons we learned help the bond between Neville and I to be even stronger. Melissa was super helpful and patient with us and was always able to answer any questions I had. I highly recommend this class to everyone.
Puppy Pre-School was a great class/series for us. Dawn and Melissa and the other trainers are excellent. One of our sessions/evenings was a little shorter than the rest but we appreciate that the class and facility stayed open to us for completion of what we have learned thus far. We learned a lot along with our puppy and we are interested to continue more classes with New Dawn and thank you very much!
Mar 28, 2020,
Samantha K.
The puppy training class was great and extremely helpful for our dog! Would definitely recommend this to anyone and everyone
Had such a wonderful experience here totally worth the hour drive!
Class was very well organized and provided great information.
Great class! Informative and fun. No pressure. My pup and I learned a lot.
My Golden Retriever puppy, Jackson, and I absolutely loved attending Basic Manners class with Melissa and team! It was a great way to bond with my dog, and learn positive techniques to help us navigate his energetic adolescence stage! Not to mention the bonus of coming home with a very tired good boy! :). We are looking forward to future courses and could not recommend this school more highly!
This is the second class we've taken with Melissa as our instructor at New Dawn Animal Behavior Center. I am very pleased with the progressed my dog and I have made. The classes are enjoyable and good value. I look forward to taking another course. So does my dog, he LOVES Melissa.
Feb 16, 2020,
Ron A. C. P.
Great class. Covered important behaviors and how to best work with and read your pup. Instructor was very knowledgeable and communicated well with the class. Would recommend for anyone with a puppy to get them on the right path for you both.
We are so impressed with New Dawn, its instructors, and training methods.They are knowledgeable, and have the dog's well being first and foremost as their goal. I have attended other training facilities and never felt satisfied with their methods. Then I attended New Dawn and immediately realized what a great place this was. I learned so many things.
Boomer and I had a great time in beginning nose work. We are having a lot more fun on our daily walks now that I better understand what all the sniffing is about.
Feb 2, 2020,
Christopher T.
The classes were a lot of fun. I really appreciated the consistency with the homework emails and the little nose facts. It was definitely worth it!
Really enjoyed this class. My dog was so eager to attend and I truly enjoyed learning more about Nose Work. Melissa is very knowledgeable about this training and generously shared her knowledge
Loved it! Can't wait to move on to the next level of classes!
New Dawn Animal Behavior Center is a great place to take your dog to get trained. The staff there are amazing and very knowledgeable. They are more than willing to work with you and your dog and go above and beyond to accommodate any request to make sure you and your dog have a positive experience.
Enjoying this class. Never thought my boy Leroy would do as well as he has. This has been a great journey and am Looking forward to continuing.
An all around great experience. Positive reinforcement training that yields results. Melissa help build our dogs confidence and our confidence in him. Can't say enough good about this class.
Melissa is a great, understanding, patience, and positive trainer. She addresses concerns well and sets the dog and owner up for successful. Her use of positive reinforcement and patience is key. She is great. I recommend her to everyone.
Best training facility for any dog in Pinellas county!!!
The absolute best place for dogs and owners alike. You guys have been so wonderful to out dogs and we cant wait to keep working with you!
Oct 12, 2019,
Breyanna B.
New dawn has help us build such a strong bond with both of our pups. We have learned to work as a unit. We are so pleased and thankful for all the help Melissa has provided us. Without her our dogs would be wild! 100% recommend New Dawn to everyone!
Melissa is absolutely AWESOME! It is apparent that she truly is vested in the best interest of our puppy. Ensuring we have the tools and understanding to have a happy and healthy relationship with our puppy for years to come. It is obvious she enjoys her job and is extremely knowledgeable. We just completed Puppy Pre-school and have now moved on to basic manners and I am grateful she is our instructor again.
Melissa did a great job with the puppy preschool class. Her training techniques helped keep my husky on the right track, and will help me as I continue to train him.
We had a great experience with the New Dawn Puppy Pre-School Class. Melissa is a terrific, insightful instructor who stresses patience and positive reinforcement. Our puppy, Rudy, learned the basics well and mastered the class goals. We look forward to our next class.
Had a great time learning more about how to teach new skills to my dog. My dog loves coming here and the class is super positive and motivational.
This class was so helpful and positive. Would recommend to anyone with a doggo.
Melissa was amazing to work with. I brought my older dog in because she was having some negative reactions to my infant son, and just from some of the tips she gave me over the phone along with the in-person session I was able to feel much more confident and understand why my dog is behaving the way she is and how I can make her feel better. My dog is a member of the family, and Melissa helped me understand how to meet her needs. I will definitely recommend her and New Dawn.
L O V E D I T! Ozzy did not only learned basic commands like (sit,down,stay, recall etc), but he learned to trust his trainer and the other paw-parents. Ozzy gained so much self-confidence by the 2nd class, he loved coming to class every week. We are going to miss his class mates, the other paw parents and definitely his teacher (aka trainer) Melissa. Melissa and the other SPCA staff were wonderful! they are truly caring and loving. Melissa was wonderful! She took the time to learn about each dog needs, and trained accordantly. Again, We are thankful for this experience, and everything we learned. We look forward to continue with Ozzys training.
Knowledgeable, caring trainers who teach valuable information necessary to develop excellent canine members of society. The class made a massive difference in the behavior of all the dogs and people in attendance. Well worth the time, energy, expense and effort.
Just finished puppy preschool and enjoyed it! Small class size and very clean facility. Posiitive reinforcement training and fun! Highly recommend!
When I adopted my newest family addition (dog), I envisioned a love able, friendly, I can take you with me everywhere pet. Never thinking the 4 month old Aussie I feel in love with, and she with me, would be so "reactive" to new situations and people. Thank heavens my vet recommended New Dawn! Melissa Kolmar has been a major help in my understanding of dog behavior. I like most people "had no idea" that people go about their daily life/interactions in a way that stresses canines. Melissa is calm, patient, knowledgeable and has helped me read my dogs body language (& the body language of other dogs as well) so that I too understand the situation my dog feels she is in. Understanding is the key to any relationship. Thanks to Melissa, I understand my Aussie, she understands what I am asking of her (She has graduated Basic Manners and Intermediate Manners) and we are both making progress together. The saying "you can't teach an old dog new tricks" is far from truth as I am learning lots. Namely "in the dog world, slow is fast" and "the quickest way to get to where you want to be is slowly". All relationships take time and commitment. Thank you Melissa and New Dawn my Aussie and I are on this journey together and you are helping make sense of it!
Jun 29, 2019,
Deb A. R. H.
Love the classes they are small enough to make sure your dog is getting enough attention. My reactive anxious dog is doing so much better thanks to New Dawn and Melissa and Gillian.
We love Melissa and New Dawn! We have done several classes with them and our dog has learned so much and always has a great time! She thinks Melissa is her own personal friend/trainer. The classes at New Dawn are way better quality than PetSmart, where we first took our dog. They are professional trainers and take all different dogs' personalities into account when it comes to safety. The space is big enough for dogs and people to feel comfortable regardless of a dog's temperament. They offer a variety of classes to engage and stimulate your dog, whether for learning or just for fun. They even offer 1 on 1 sessions for specific situations. As the veterinarians will tell you, you will get out of your dog what you are willing to invest- this is a very worthwhile investment, especially for young and unruly pups like ours! I can't speak highly enough of New Dawn.
Excellent class, plenty of information and one on one attention.
We have taken six separate classes with New Dawn, and I can't recommend them highly enough! Both Melissa and Gillian are fantastic, CERTIFIED trainers with a wealth of knowledge and experience, and stay up to date on current positive reinforcement training techniques. They are great listeners, and give guidance on how to help each dog with their particular needs. They have a beautiful and clean classroom, and sessions are run very professionally, but still lots of fun!
Dog Training Testimonial NEW DAWN ANIMAL BEHAVIOR CENTER SPCA TAMPA BAY * * * * * STAR RATING Here is a huge thank you, Melissa, for the training you gave me at home with Ping, who I thought had decompensated as a thirteen y.o. shihtzu because of corneal endothelial cell degeneration in his left eye resulting in decreased eyesight this, in addition to some hearing loss, a little dementia and a long-time tracheal cough. How wrong I was to see these as handicaps that disabled him and missed seeing the ableness that remained in his senior self! This I discovered as I watched you playfully engage his interest, then witnessed how you immediately continued to pull a spontaneous sense of fun right out of him, while quickly and continuously rewarding him with your bits of liver snacks as he enthusiastically responded. Several months later, I am compelled to let you know how successful your teachings have been -- mostly of me. Revising my perspective, imitating your m.o., and incorporating what you did and with your follow-up suggestions, I have been able to vastly deepen my relationship with Ping through playing with him …. using a snuffle mat, a stuffed kong, trick training, & dog puzzles to serve more nutritious and varied menus. It's as if he's become a revived version of his younger self. Now, very pointedly, Ping seeks me out every evening for our ritual of playtime fun and trick training. We have been blessed with your gifts of knowledge, insight and kindness. Thank you for bringing so much joy to Ping and me.
We brought our two Standard poodles there for training they have some basic training but really learned a lot at these classes. The instructor was great gave lots of good advice. I highly recommend them for training we signed up for the intermediate course next!
Melissa was a 5 star trainer! We took both the beginners and intermediate courses with our young golden retriever and loved it. Our dog came so far both in the class and at home. The classes do a great job of teaching both the dog and owner valuable day to day skills and lessons. Highly recommend for every level of owner/dog and lots of fun!
Melissa is an excellent trainer. Her understanding of dogs and how to slice learning up for them to be successful makes it more fun for the dog and handler. My dog hates training but was actually enthusiastically learning in her class. We are looking forward to more fun classes!
I have a highly active puppy who was able to learn manners. He learned recall which was very important.
Melissa was great! Very patient & gave instruction in basic, easy to follow way. The facility was also very nice, clean, and tucked away from traffic. We've already signed up for our next class!
May 9, 2019,
Michole R. E.
Melissa really helps the dog owner understand their dog. We learned a lot and can already see an improvement in our dog.
Everyone at New Dawn is great. My dogs have loved every class!
Melissa was fantastic, I was unable to attend the first two sessions and she caught me up in a private session prior to the third class. The training philosophy is solid. Positive reinforcement is the only way I would ever think to train any animal.
Melissa was absolutely wonderful with our reactive dog in basic training. She was patient and always made sure he had a good experience in class. We are looking forward to starting intermediate next week! I recommend new dawn to every dog owner I know!
New Dawn is a great training for all types of dogs. I've sent my puppy to training and also another dog that has trust issues and the girls are wonderful. would highly recommend putting puppies or any dog through their programs.
Melissa is fantastic! She listens, gives clear instructions, and clearly enjoys what she does! Would highly recommend taking classes at New Dawn!
Powered by
Review Driver
Disclosure
The reviews displayed may or may not be a complete set. Reviews may be removed if they:
i. Are abusive. An abusive review or comment is one that makes personal attacks, threatens, or harasses others, or uses profanity.
ii. Violate privacy. Reviews that mention specific names of individuals or personal information in a manner that is inappropriate and/or unrelated to the performance of the service rendered are subject to removal.
iii. Are not from a current customer.
iv. Contain material falsehoods.
v. Are deemed inappropriate.
To encourage all feedback, positive or otherwise, an equal incentive for reviews, regardless of rating, may have been provided to the reviewer.