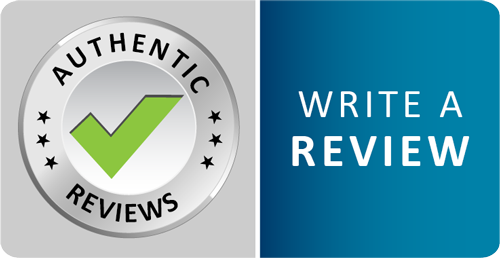 New Dawn Animal Behavior Center
I wasn't able to complete the course with Patches due to a medical emergency but I found the instructor very well informed about taking command of our dog. She was very disruptive in class and I felt very embarrassed because of her behavior but she is only a puppy and I understand that. I am sure I will probably sign up for challenging Patches because she is very smart. I thank Melissa for taking the time out of her busy schedule to teach us and she did a great job, she is a super well versed teacher.
I was very pleased with the instructors knowledge, demeanor and tactics. I have been around some form of dog training most of my adult life and found New Dawn's instructors approach, understanding and clear communication the most valuable I have ever experienced.
I would recommend New Dawn Behavorial Center to every new pet owner! Benny and I enjoyed the Basic Manners program. His behaviors have improved so much! I have learned so much! Melissa is a great trainer who is kind, gentle and knowledgeable!
Wonderful as always! We always learn something new every week we go to class.
We, including our dog Dakota, looked forward to going to class each week. Melissa was an excellent trainer. Her classes were well organized, and she taught at a good pace. I love how she gave each dog individual attention and worked with each owner on any questions/concerns they had. Even though we knew skills like sit and down, there was so much more that we learned beyond the basics. This class is a MUST! We can't wait for the next class with Melissa.
Dec 2, 2018,
Joyce A. D. L.
We got so much from our Advanced Manners class. Melissa was a great instructor and educator. I liked that the class felt relaxed and not pressured. Both Melissa and Gillian know their stuff and know dogs! Look forward to more interaction in other classes.
Melissa is awesome. You should pay her more money.
New Dawn was awesome! We heard about you from a close friend, and they couldn't stop telling me how awesome you were, and he was so right! Tyson the pup gets excited every week when we turns our car into New Dawn. We will definitely continue training with you for every class in the future. Thank you very much!
Nov 17, 2018,
Courtney C.
Emmie is a shy baby, even though at home she is quite the brave little girl! Melissa and New Dawn helped to not only open Emmie up but really teach her how to listen, behave well and become more comfortable with other dogs and strangers. It was great to have quality time with our newest baby each week and the class was so welcoming to Emmie. I can't wait to get into the next class so she can keep learning!
The trainers and assistant at New Dawn provided an incredible experience for my 10-month old golden retriever and myself. My dog was in great need of socialization and confidence building which was provided by this experience and the constant positive feedback from the instructors. The facility is very nice and spotless.
Melissa is a very calming. I love the way she teaches and the proper way of showing us how to handle our dogs
We've done a private training session and puppy pre-school at New Dawn and can't say enough great things! Both Melissa and Gillian are so helpful - they have a natural ability to teach both dogs and people. I was worried that learning all the things I shouldn't be doing would make me feel like a bad dog mom, but they have a gentle way of correcting you that ends up making you feel empowered instead of embarrassed. The class was something we all looked forward to and the homework helped keep us accountable during the week. We loved it so much we've signed up for the Basic Manners class for us all to continue learning!
Good class! Instructor Melissa was very knowledgeable about dog behavior. Class moves at a nice manageable pace. Nice small class sizes.
New Dawns Puppy Class was a great start for our puppy Watson. He not only learned great behaviors, but it improved his confidence greatly. We loved Melissa as an instructor and will be back for the next level of training.
The class was really well done. We covered a lot of topics and learned really good basics. Melissa was great and had good answers to all of our questions Including how to break up a dog fight.
I thought the class overall was great. Melissa is knowledgeable and talented, and thanks to her I can be close and friendly with my dog and still be in charge thanks to positive reinforcement. I haven't ever seen Lady Bird this happy and confident out and about!
Great instructors and excellent information on training puppies positively! I definitely saw results with my puppy. I like that the classes are small. Looking forward to continuing classes here and highly recommend!
Melissa is amazing. She really understands dogs. Wow! Rookie can follow several cues and is walking so much better in a leash.
Highly recommend! Classes are not overwhelming they are based on positive reinforcement NOT punishment and both Gillian and Melissa are willing to provide additional help when needed. Will definitely use again!
New Dawn Animal Behavior Center is an awesome place with the best animal trainers I've ever come across. I've taken my dogs to a number of different training facilities but never felt as welcome as I have at New Dawn. You can tell right away that the trainers really care about you and your dog. They generously share their knowledge and work with each dog and owner to ensure success.
Gillian came out to help us prepare our dogs for their newest sibling (a human baby). After just one session we feel so much more confident in reading our dogs' behavior and using the strategies she taught us to encourage positive interactions. We are so thankful!
Jul 30, 2017,
Client J. D.
My dog and I have have had an outstanding experience at New Dawn. Firstly, my dog loves going there and definitely likes Gillian better than she likes me (or so it seems) and secondly I see progress each time we go. I just can't say enough good things about their process and obvious love of their mission.
I like the approach to training. When we pull into the parking lot and my dog realizes where we are she gets all excited because she really enjoys the sessions. I like the follow up and homework after a session and the best part is I am seeing much improvement.
Jun 20, 2017,
Caroline H.
Super nice and very good educators. Nose work is fun! And Dude says thank you for getting me through obedience and the CGC test!
Jun 17, 2017,
Carlotte Z.
I haven't needed your help lately. The assistance you gave me with Vanna was appreciated and helpful. Have suggested New Dawn to friends.
Jun 12, 2017,
Kassandra Z.
Absolutely Amazing! Ann Waterbury and her trainers are very dedicated and will take the time to work with you and your dog. Amazing facility, LOTS of group classes, Nosework is wonderful and FUN. I have brought shelter dogs to New Dawn to help over fears and confidence and it was amazing to see them thrive just after an hour with Ann. Thank you!!!
New Dawn was the best and most patient trainers for our two Wheaten Terriers.
NDABC provides a safe atmosphere for dogs to learn in and has a skilled staff to assist the human part of the team equation to grow and develop as trainers , as well. Here is a place where you can find answers to your questions and solutions for your problems.
I have taken classes with multiple furry friends and it's always the best learning experience. I always leave feeling like I understand dog a little better.
Powered by
Review Driver
Disclosure
The reviews displayed may or may not be a complete set. Reviews may be removed if they:
i. Are abusive. An abusive review or comment is one that makes personal attacks, threatens, or harasses others, or uses profanity.
ii. Violate privacy. Reviews that mention specific names of individuals or personal information in a manner that is inappropriate and/or unrelated to the performance of the service rendered are subject to removal.
iii. Are not from a current customer.
iv. Contain material falsehoods.
v. Are deemed inappropriate.
To encourage all feedback, positive or otherwise, an equal incentive for reviews, regardless of rating, may have been provided to the reviewer.